Wholesome Delights: NutriTokri's Oat Flour Oat Cookies Recipe
Looking for a guilt-free treat that satisfies your sweet tooth? Look no further! NutriTokri presents a delightful recipe for Oat Cookies made with our premium Oat Flour. These delectable cookies not only taste amazing but also offer a wholesome and nutritious alternative to traditional cookies. With NutriTokri's Oat Flour, you can enjoy the goodness of oats in a delicious and convenient form. Let's dive into this scrumptious recipe that will have you reaching for seconds!
1 ½ cups NutriTokri Oat Flour
1 cup old-fashioned oats
½ cup unsalted butter, softened
½ cup honey or maple syrup
1 large egg
1 teaspoon vanilla extract
½ teaspoon baking soda
¼ teaspoon salt
½ cup add-ins of your choice (e.g., chocolate chips, dried fruits, nuts)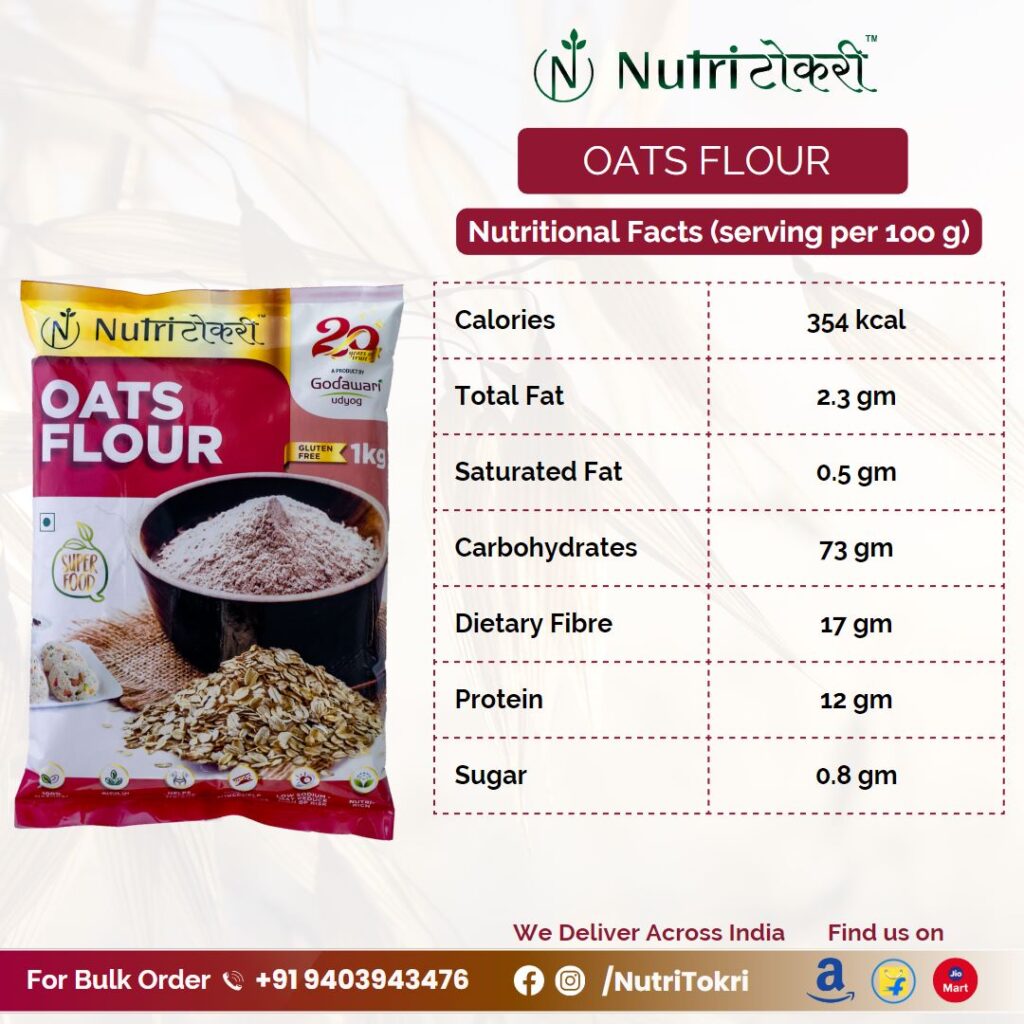 Preheat your oven to 350°F (175°C) and line a baking sheet with parchment paper.

In a large mixing bowl, cream together the softened butter and honey (or maple syrup) until light and fluffy.

Add the egg and vanilla extract to the bowl and mix well until fully combined.

In a separate bowl, combine the NutriTokri Oat Flour, old-fashioned oats, baking soda, and salt. Mix well.

Gradually add the dry ingredient mixture to the wet ingredients, mixing until a dough forms.

Fold in your choice of add-ins, such as chocolate chips, dried fruits, or nuts, until evenly distributed throughout the dough.

Using a tablespoon or cookie scoop, drop rounded portions of dough onto the prepared baking sheet, spacing them about 2 inches apart.

Gently flatten each cookie with the back of a fork to create a crisscross pattern.

Bake for 10-12 minutes, or until the edges of the cookies turn golden brown.

Remove the baking sheet from the oven and let the cookies cool on the sheet for a few minutes before transferring them to a wire rack to cool completely.

Enjoy your NutriTokri Oat Flour Oat Cookies as a delightful snack or treat. Store any leftovers in an airtight container for up to one week.
Why Choose NutriTokri Oat Flour for Oat Cookies?
Premium Quality: NutriTokri's Oat Flour is made from high-quality oats, ensuring maximum nutritional value and flavor in your cookies.

Nutrient-Rich: Oat flour is a rich source of dietary fiber, vitamins, minerals, and antioxidants, offering numerous health benefits.

Versatility: NutriTokri Oat Flour is incredibly versatile and can be used in a variety of recipes, including cookies, muffins, bread, and more.

Gluten-Free Option: Our Oat Flour is naturally gluten-free, making it suitable for individuals with gluten sensitivities or those following a gluten-free diet.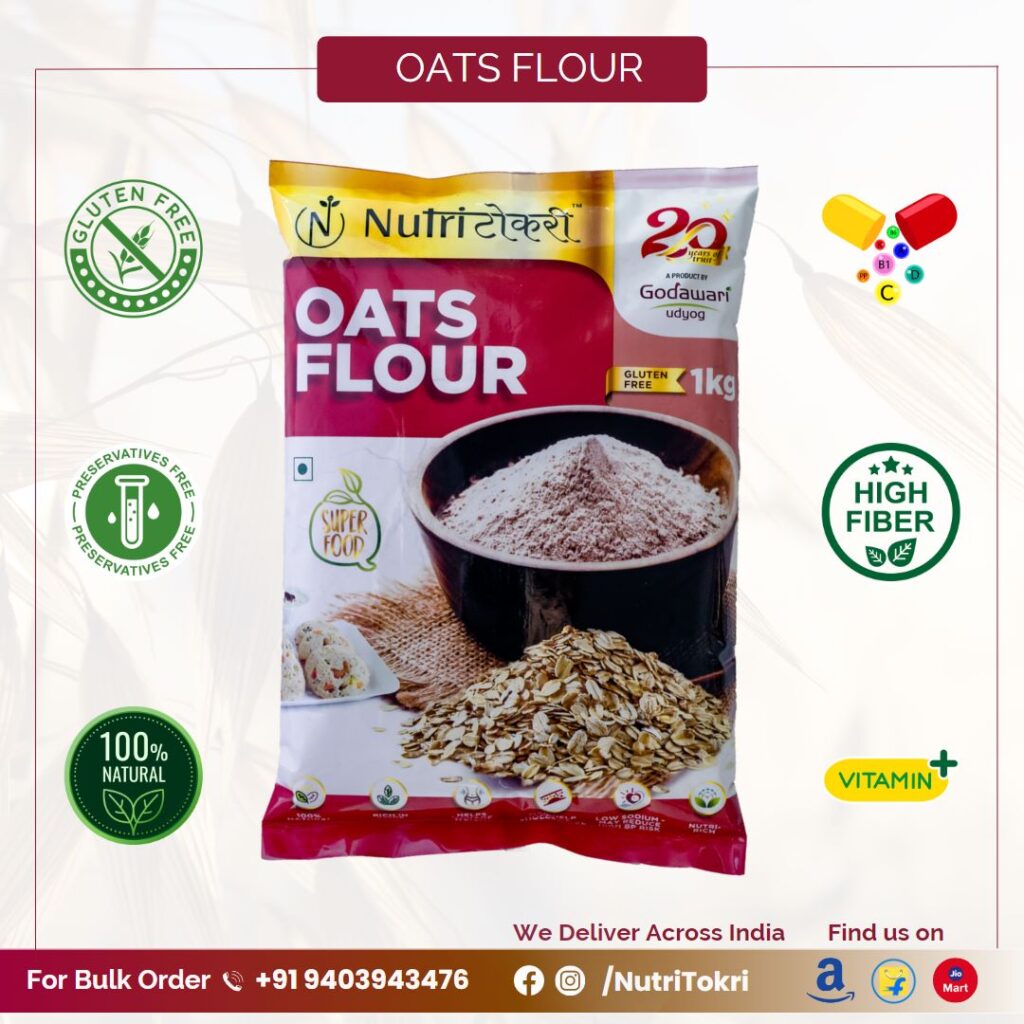 NutriTokri's Oat Flour Oat Cookies recipe is a delightful and nutritious way to satisfy your cookie cravings. Made with wholesome ingredients and the goodness of oats, these cookies offer a healthier alternative without compromising on taste. So, grab your NutriTokri Oat Flour and get ready to indulge in these scrumptious treats that will leave you wanting more.