Wholesome Delights: Try NutriTokri's Oat Flour Oat Muffins Recipe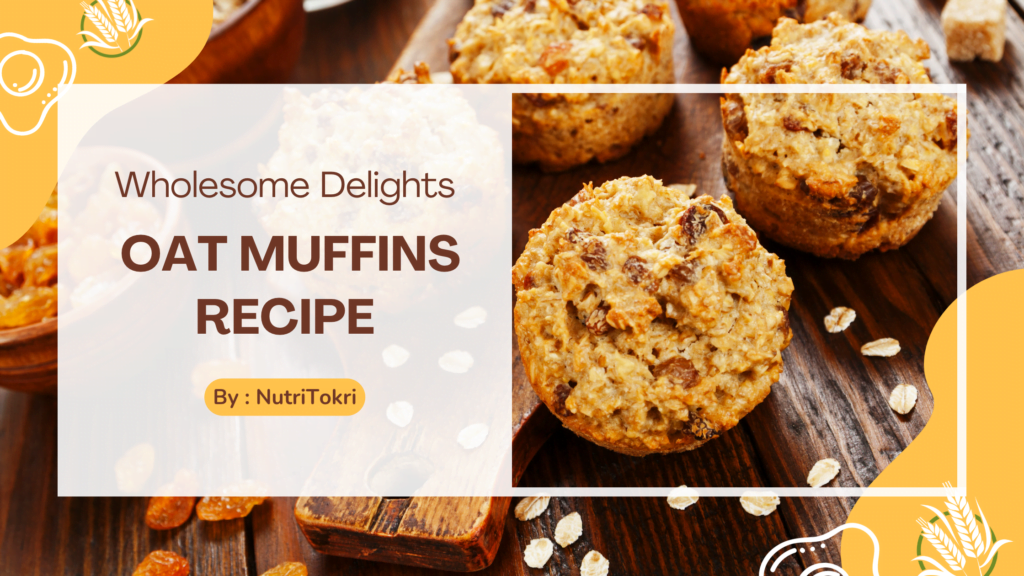 Looking for a delicious and nutritious way to start your day? NutriTokri presents an irresistible recipe for Oat Muffins made with our premium Oat Flour. Packed with the goodness of oats, these muffins are not only satisfying but also provide a wholesome and balanced start to your mornings. With NutriTokri's Oat Flour, you can enjoy the benefits of oats in a delightful and convenient form. Let's dive into this scrumptious recipe that will have you reaching for seconds!
1 ½ cups NutriTokri Oat Flour
½ cup honey or maple syrup
½ cup unsweetened applesauce
½ cup milk (dairy or plant-based)
2 large eggs
1 teaspoon vanilla extract
1 teaspoon baking powder
½ teaspoon baking soda
½ teaspoon cinnamon (optional)
¼ teaspoon salt
½ cup add-ins of your choice (e.g., berries, chopped nuts, chocolate chips)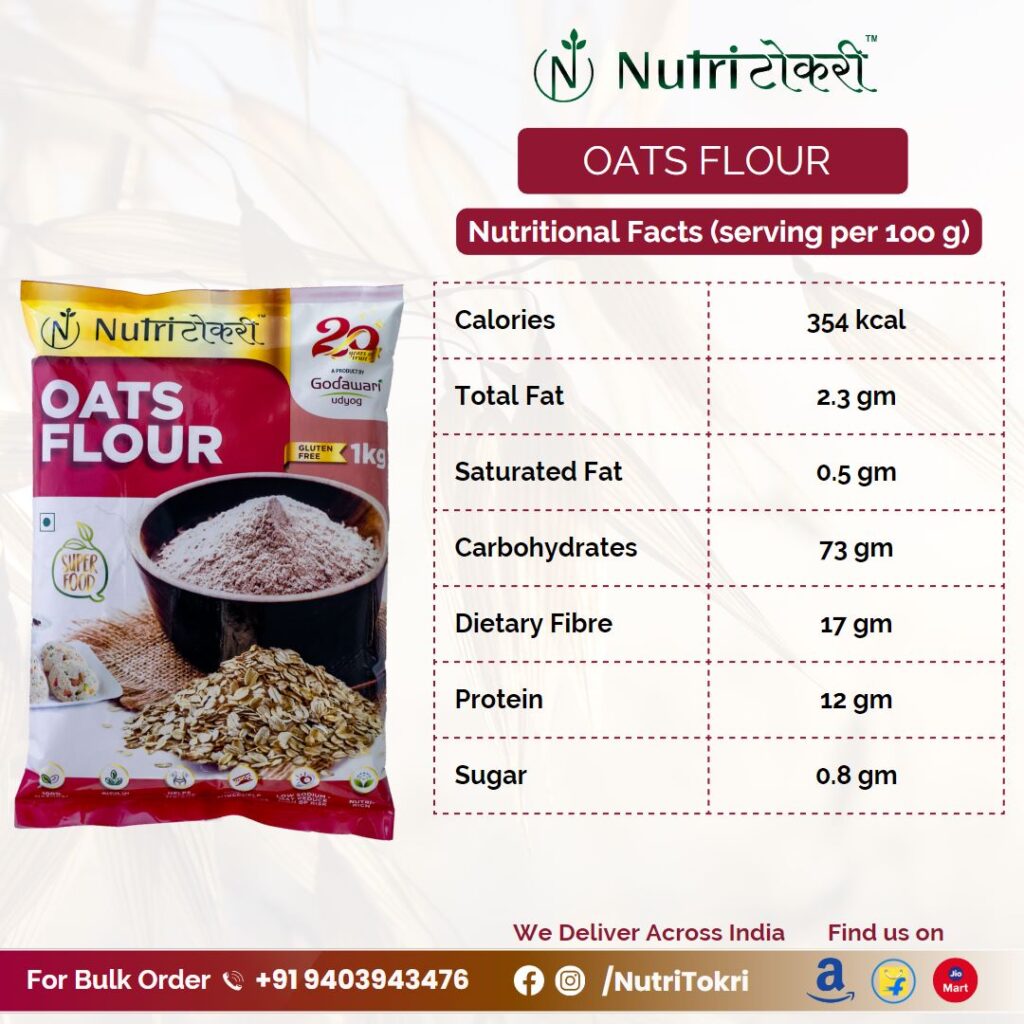 Preheat your oven to 350°F (175°C) and line a muffin tin with paper liners or lightly grease the cups.
In a large mixing bowl, combine NutriTokri Oat Flour, baking powder, baking soda, cinnamon (if using), and salt. Mix well to ensure even distribution of dry ingredients.
In another bowl, whisk together honey or maple syrup, unsweetened applesauce, milk, eggs, and vanilla extract until well combined.
Pour the wet ingredients into the dry ingredients and gently stir until just combined. Be careful not to overmix, as it may result in dense muffins.
Fold in your choice of add-ins, such as berries, chopped nuts, or chocolate chips. This is where you can get creative and customize the muffins according to your preferences.
Divide the batter evenly among the prepared muffin cups, filling each one about ¾ full.
Bake for 18-20 minutes or until a toothpick inserted into the center of a muffin comes out clean. The muffins should be golden brown and slightly springy to the touch.
Remove the muffins from the oven and let them cool in the tin for a few minutes before transferring them to a wire rack to cool completely.
Enjoy your NutriTokri Oat Flour Oat Muffins as a wholesome breakfast or snack option. Store any leftovers in an airtight container for up to 3 days or freeze them for longer shelf life.
 
Why Choose NutriTokri Oat Flour for Oat Muffins?
Premium Quality: NutriTokri's Oat Flour is made from high-quality oats, ensuring maximum nutritional value and flavor in your muffins.

Nutrient-Rich: Oat flour is a good source of dietary fiber, vitamins, minerals, and antioxidants, offering numerous health benefits.

Versatility: NutriTokri Oat Flour is incredibly versatile and can be used in a variety of recipes, including muffins, cookies, pancakes, and more.

Gluten-Free Option: Our Oat Flour is naturally gluten-free, making it suitable for individuals with gluten sensitivities or those following a gluten-free diet.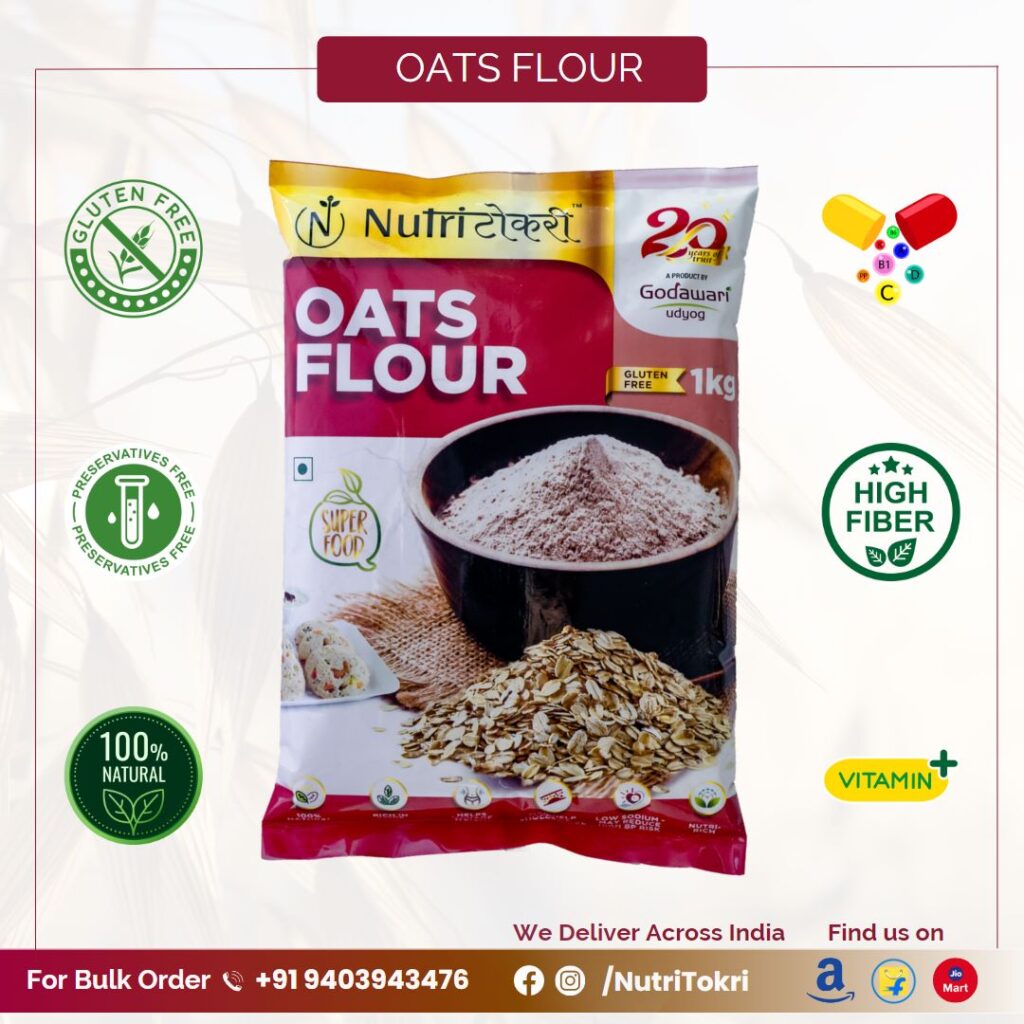 NutriTokri's Oat Flour Oat Muffins recipe is a delightful and nutritious way to incorporate the goodness of oats into your daily routine. With the perfect blend of wholesome ingredients, these muffins provide a satisfying and healthy start to your day. So, grab your NutriTokri Oat Flour and get baking to indulge in these