Our foundation is built on decades of trust, and consistent quality
Godawari Udyog is a leading manufacturer and exporter of Corn grits, Corn flour, Rice grits, and Rice flour based in India. Our products are widely used in food industries such as Extruded snacks, Bakeries & Confectioneries, Breweries, Breakfast cereals, etc across 25 countries for the last 10 years. Our state of the art factories follow the strictest hygiene standards which aid us in delivering the best quality products, consistently.

You can visit our website at www.corngrit.com or reach out to us to know more.
At Nutri Tokri our ultimate goal is to make it easy for you to adopt a healthier lifestyle. A healthier lifestyle should be accessible to all, so that everyone can bring the right change in their lives.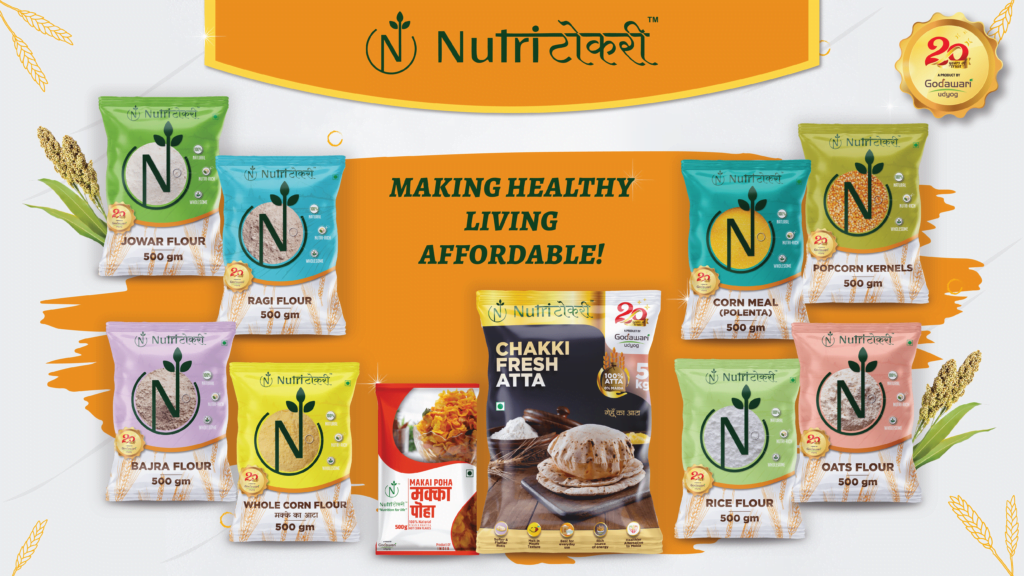 Nutri Tokri aspires to be India's Premium food brand in the healthy and natural foods segment. Our goal is to make sustainable progress while giving back to the environment. Giving our patrons a wholesome range of products that are affordable, making their transition towards a healthier life seamless. Our products are natural and prepared in strict adherence of the highest quality standards at state of the art facilities.
Making healthy living, affordable!
At Nutri Tokri, we strive towards a bold and ambitious vision..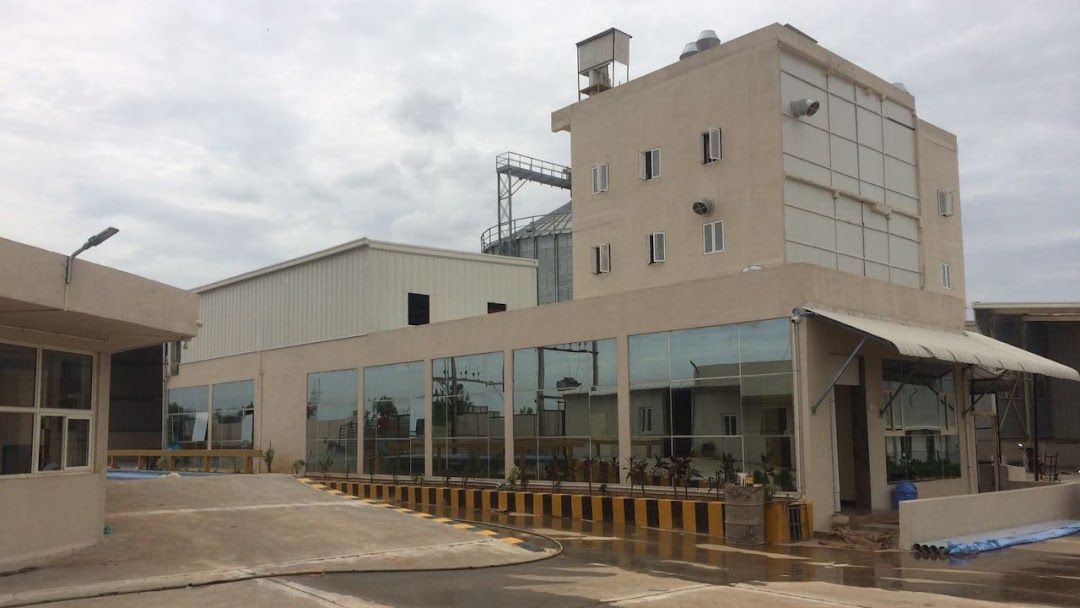 Trupti Jain
"I've been searching for a nutritious gluten-free flour that not only meets my dietary needs but also delivers on taste and quality. Thankfully, I discovered @nutritokri's gluten-free flour, and it has been a game-changer for me. The flour is incredibly versatile and works perfectly in all my baking recipes. The texture is light and fluffy, and the taste is absolutely delicious. I no longer feel like I'm missing out on my favorite baked goods. Thank you, @nutritokri, for creating such a fantastic product!"
Sayali Raut
"I highly recommend @nutritokri's gluten-free flour for anyone following a gluten-free diet. This flour has become a staple in my kitchen because it not only provides the health benefits I need, but it also delivers amazing results in my cooking and baking. It produces moist and flavorful cakes, cookies, and bread that even my gluten-eating friends can't resist. Plus, knowing that it's packed with essential nutrients gives me peace of mind. @nutritokri, you've truly nailed it with this nutritious gluten-free flour!"
Priya Rathi
"I'm incredibly grateful to have discovered @nutritokri's gluten-free flour. As someone with celiac disease, finding a high-quality gluten-free flour that doesn't compromise on taste or nutrition has been a challenge. However, @nutritokri's flour exceeded my expectations. It has a wonderful consistency that yields fantastic results in all my recipes. The fact that it's packed with essential nutrients is a huge bonus. I can now enjoy my favorite dishes and baked goods without worrying about gluten. Thank you, @nutritokri, for creating such a reliable and nutritious gluten-free flour!"