Our foundation is built on decades of trust, and consistent quality
Godawari Udyog is a leading manufacturer and exporter of Corn grits, Corn flour, Rice grits, and Rice flour based in India. Our products are widely used in food industries such as Extruded snacks, Bakeries & Confectioneries, Breweries, Breakfast cereals, etc across 25 countries for the last 20 years. Our state of the art factories follow the strictest hygiene standards which aid us in delivering the best quality products, consistently.
You can visit our website at www.corngrit.com or reach out to us to know more.
At Nutri Tokri our ultimate goal is to make it easy for you to adopt a healthier lifestyle. A healthier lifestyle should be accessible to all, so that everyone can bring the right change in their lives.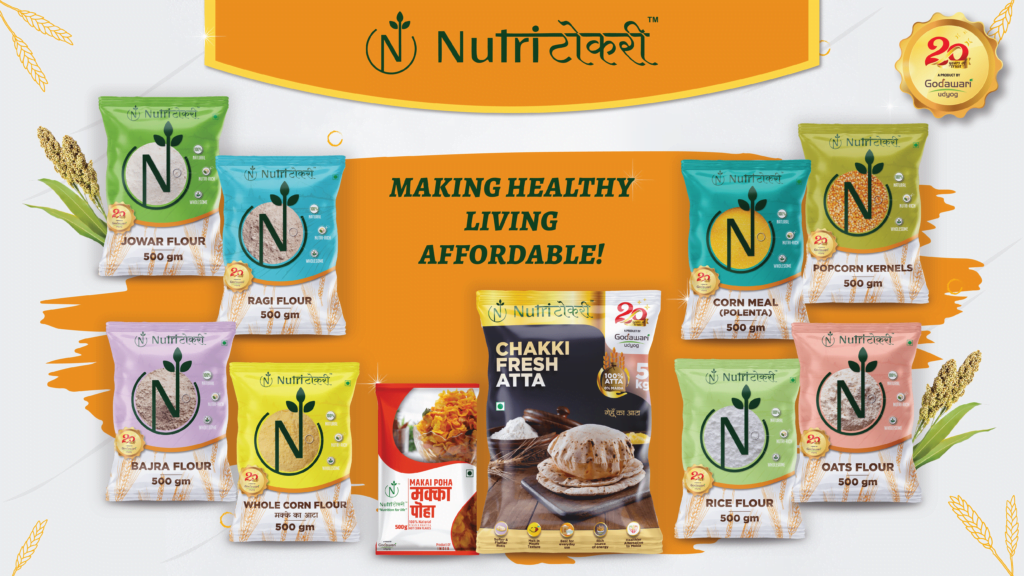 Nutri Tokri aspires to be India's Premium food brand in the healthy and natural foods segment. Our goal is to make sustainable progress while giving back to the environment. Giving our patrons a wholesome range of products that are affordable, making their transition towards a healthier life seamless.Our products are natural and prepared in strict adherence of the highest quality standards at state of the art facilities.
Making healthy living, affordable!
At Nutri Tokri, we strive towards a bold and ambitious vision..